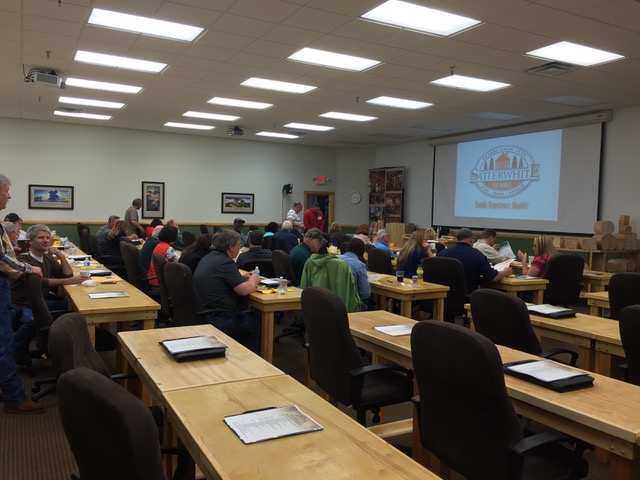 Join us in Ellijay, Georgia, for the 2019 Satterwhite Spring Seminar. Make it a long weekend, and take in the beautiful mountains of North Georgia!

Hotel accommodations are limited in Ellijay. Call our office for suggested agents on mountain cabin rentals, which are plentiful.
To register, and more info.: https://legacy.satterwhite-log-homes.com/g4/pages/shows/685.html#register
Your registration fee includes two meals (breakfast & lunch), a package of home planning supplies (one per family – black zippered project binder, the complete Satterwhite literature package, scale stick, etc.), and an evening tour of homes.
What you'll learn:
Three ways to purchase a Satterwhite log home and which one is right for you
Developing a viable floorplan, along with design tips.
How to accurately budget and estimate the cost of a log home.
Financing a log home.
Demystifying contracts, the loan application process, and appraisal values.
What's involved in site preparation.
Foundation options.
The Satterwhite log: why we use dead-standing Engelmann, and the profiles and sizes available.
The proper care of logs, before during, and after construction.
Finishing the interior or your home… what options are available.
Agenda:
8:00 – 8:30 a.m.Registration
9:00 a.m.Seminar begins
12:00 p.m. Lunch (provided)
1:00 p.m.Seminar resumes
4:00 p.m.Seminar concludes