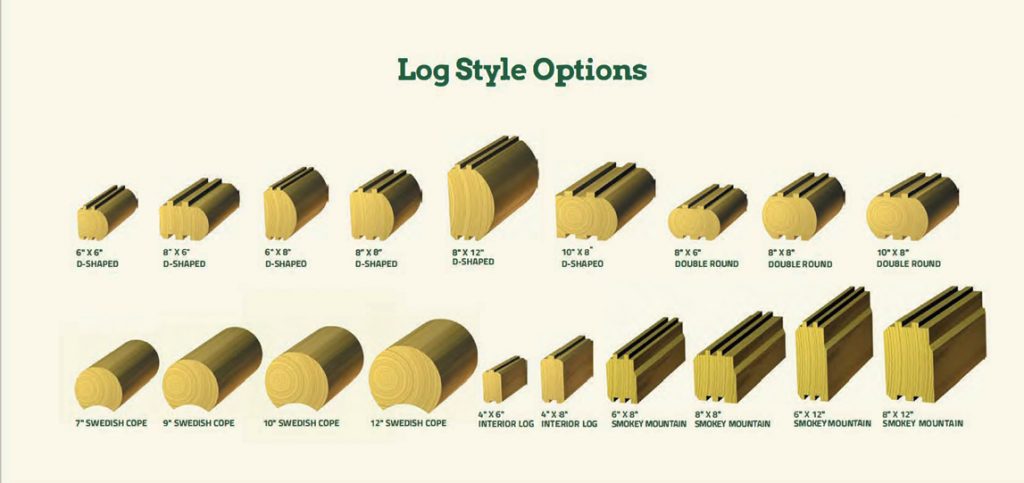 Choosing the right house log

With so many choices, which log do you choose to build your dream home with?
Most folks seem to have a very definite opinion of which log they prefer. The "D Shaped" house log being our"tried and true" offers you a rounded
exterior surface, while maintaining a flat inner surface. A flat inner surface makes the interior framing and finishing much easier, not having to contend with a round surface. Surface enhancements such as hewing or draw-knifing are also
offered for either surface. The Smokey Mountain house log has a very definite tie to colonial times and Appalachian construction. This house log is milled with a "chinking groove". Customers may do one of 3 things. They might apply a modern-day chinking product, a chink paint, or they might decide to leave it unfilled. Most folks choose to use the "Dovetail"corner with this house log to create a more authentic look. For those customers wanting a true round log look, they choose the Swedish Cope design, offering the full-round appearance in and out. This house log comes in a variety of sizes. It also can be used to create
the dramatic sculpted corner. A more hand-crafted appearance can be achieved by draw-knifing the surfaces of the Swedish Cope log.